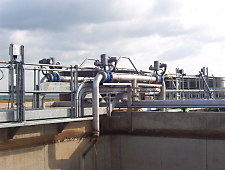 Hitech International offers a complete process engineering service. We are able to provide fully integrated design solutions, from the largest Municipal works to compact package-plants. The service includes all design work associated with process and instrumentation, hydraulics and control philosophy, and extends naturally to on-site supervision of construction, full participation in commissioning and training, and ultimately to the achievement of handover. All drawings are supplied, including P&IDs, engineering drawings, rendered 3D models, and as-builts. All are computer generated.
In addition to new works, we take a keen interest in upgrading existing works and trouble-shooting. We are able to provide invaluable assistance in increasing output and/or treatment standard, and in an extension of our process testing service, we are able to undertake diagnostic work on failing plants. Technical reports are prepared with a view to identifying the problems and providing cost-effective solutions. Hitech process engineering includes: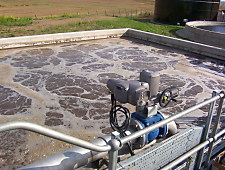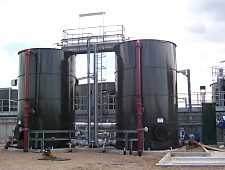 Municipal Sewage Treatment:
Activated Sludge Plants
SBR Systems, including design, supply, installation and commissioning
Sludge thickening, de-watering and processing systems
Municipal Water Treatment:
Chemical Treatment Processes
Lamellar Clarifier Systems
Settlement Systems
Dissolved Air Floatation
Filtration Systems
Reverse Osmosis Desalination
Our client base ranges from general contractors to specialist engineers both at home and abroad, and we welcome enquires from all parties participating in water treatment projects in any part of the world.